DreamStalker Pro.
Lucid Dream Induction Device.
Instruction to DreamStalker Pro

210 ˆ



http://cgi.ebay.co.uk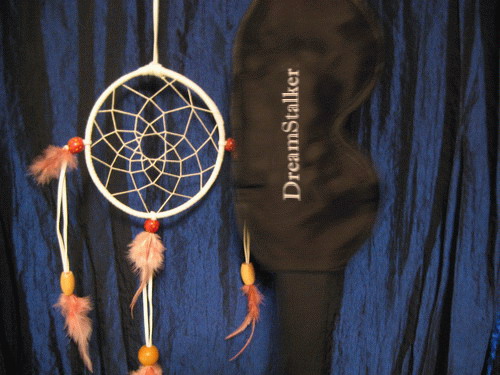 Doctor Stephen Laberge tries to convince us that every person is able to reach amazing results in the skill of going through lucid dreams and completely control his dream from the beginning to the end. When you manage the events of your life in dreams you can entirely improve the quality of your real life as well.
Systematic, successive program presented in the book "Lucid Dreaming" can help you to overcome deep old fears, anxiety and phobias, to obtain the healing energy of your sub-conscience and to reach such a level of physical and mental health you could hardly ever dream about.
With the help of your dream you can arouse your creative abilities and use them in your real every day life. DreamStalker automatically defines the beginning of your dream by catching REM-phase (phase of the Rapid Eyes Movement) of your dream watching the movement of your eyes. The device was developed on the basis of research at the Stanford University by Stephen Laberge group.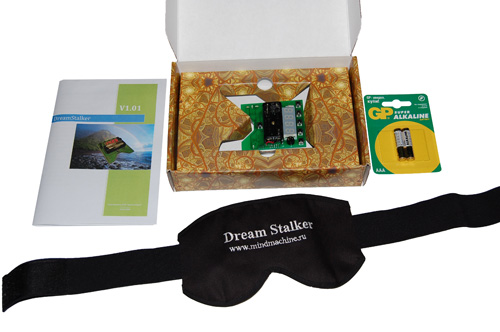 When the dream has occurred, your eyes begin moving in the way they do it in the waking condition.
Eyes movements are caught by the photoelectric sensor placed in the soft mask which is put on over your eyes.
The mask consists of two parts:
A soft over-eyes case with the soft fixing thickened inset in the middle part and electronic board, placed inside the mask.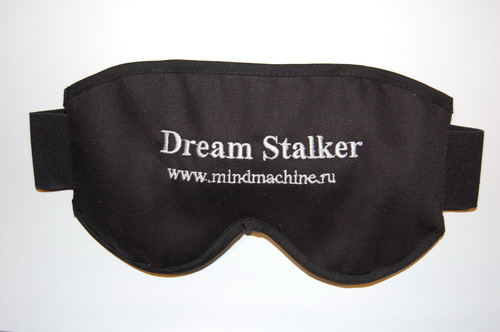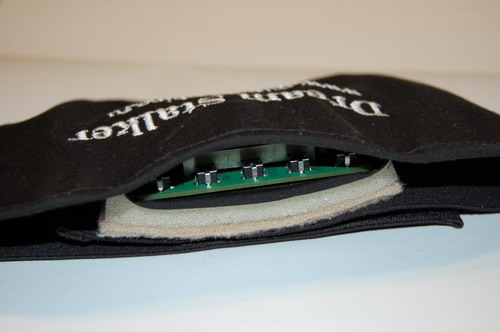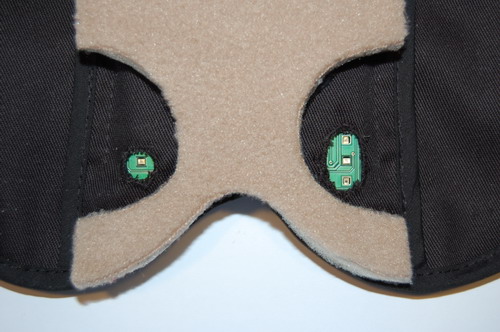 All the electronics is placed in the soft comfortable mask. There are no additional blocks or connecting wires.
The device can work within a month with two batteries of the ÀÀÀ size.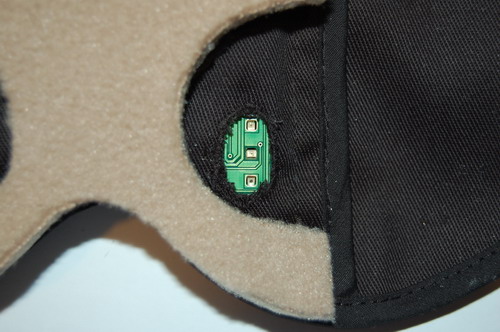 The sensing element is placed opposite your eye without touching the eyelid.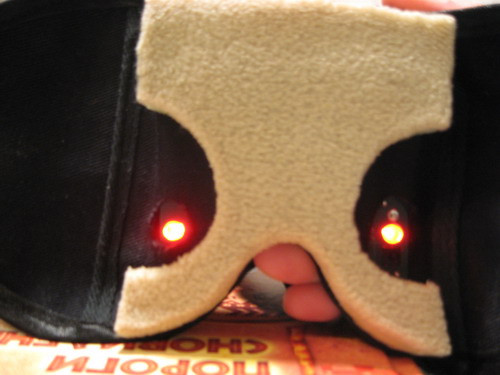 After receiving the signal of the sensing element microprocessor sends an interrupted light or sound signal. The signal informs you about the beginning of the dream and helps you to become lucid in the dream.
The device has three fitted kinds of conditions for people usually having light, middle or deep sleep. All the parameters are set up so that the information could tenderly penetrate in the dream without waking a person.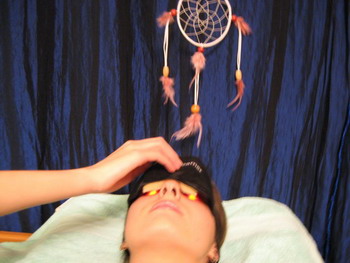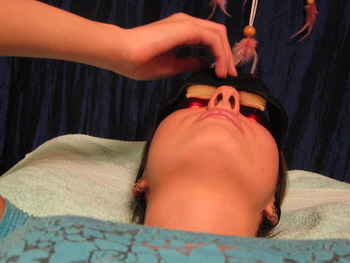 The button for reality check helps you to tell the dream from the waking condition, which makes the process of studying the lucid dreaming skill easier.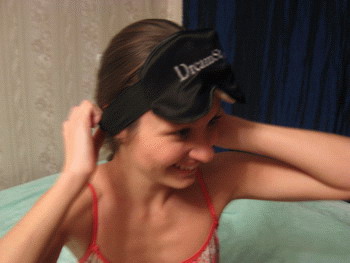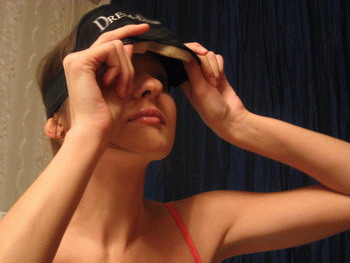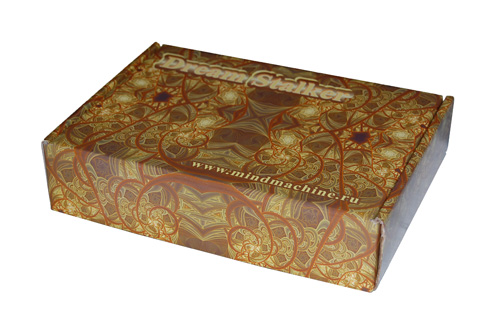 Compare table for devices:
| | | | | |
| --- | --- | --- | --- | --- |
| Features: |  Dream Stalker Pro |  Dream Stalker | Rem Dreamer | Nova Dreamer |
| Small size, device placed in mask | Yes | Yes | Yes | Yes |
| Headphone plug | Yes | No | No | No |
| Movement eye sensor |                 Yes | Yes | Yes | Yes |
| Real time clock |                 Yes | Yes | No | No |
| Memory set timer (for sleeping phases) | Yes | Yes | No | No |
| Time delay for sleeping | 10 min -  24 hours | 10 min -  24 hours | No | No |
| Data display |  Yes |  Yes |  No | No |
| Setup menu and changes |  Yes |  Yes |  No | No |
| Full DUPLEX control by eyes movement |  Yes |  Yes |  Yes | No |
| Eye movement control baffle | 1 - 20 | 1 - 20 | 1 - 20 | 1 - 6 |
| Number of standard settings for wake up | 6 | 6 | 6 | 3 |
| Training eyes movement for full DUPLEX control | Yes | Yes | No | No |
| Vibration for messages | Yes | No | No | No |
| Combination vibration with other messages | Yes | No | No | No |
| Back up batteries (no memory lost) | Yes | Yes | No | No |
| Batteries quantity | 2 | 2 | 2 | 2 |
| Display files before and after messages | Yes | No | No | No |
| Scenarios reproduction due realized dream | Yes | No | No | No |
| Recording messages and scenarios through building microphone | Yes | No | No | No |
| Reproduction music for relaxation with timer control | Yes | No | No | No |
| Automatic dream recording | Yes | No | No | No |
| Message recording | Yes | No | No | No |
| PC files exchange | Yes | No | No | No |
| Voice command control without remove the mask | Yes | No | No | No |
| Self testing the system on stand up and message display | Yes | No | No | No |
Instruction to DreamStalker Pro
Price: 210 ˆ